We're so blessed to live in Grand Rapids, home of ArtPrize. The past five years we've enjoyed viewing all of the art, talking to artists and enjoying the energy that ArtPrize bring to the city. This year, we are experiencing ArtPrize at artists.
I'm personally grateful for everyone who stopped by to see and to chat. A couple favorite moments...the little 7-year old girl who ran up to my piece shouting, "WHOA!!" and then grabbed a card; and the man who said, "It looks so real...I feel like I could tough it and my hand would get wet." -Kris Brown
Chapel Beach RocksChapel Beach Rock was featured in ArtPrize 2014 at The Harris Building.

Chapel Beach lies within the Pictured Rock National Lakeshore, wedged between cliff formations. The main photographic interest here is the rock formation called Chapel Rock. However, the beach is like a slice of heaven...sandy beach with colorful rocks at the waterline and clear, sparkling waters of Lake Superior.


The stones on Chapel Beach are so beautiful! But you'll need to take a 3-mile hike to get there...so totally worth it!

Photo by: Kris Brown
We are planning to be down at The Harris Building (111 S. Division, near corner of Oakes Street) quite a lot this weekend. Hope you get a chance to stop by!
And don't forget to vote before midnight on Saturday!!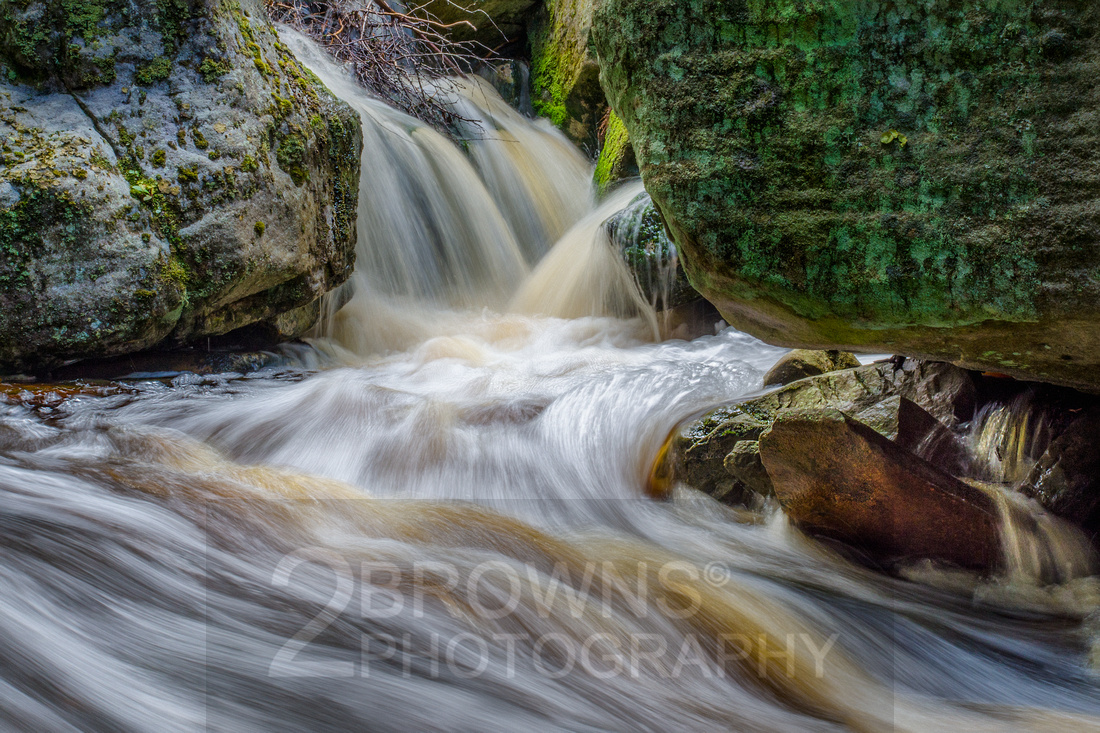 Rampant RiverThe Blackwater River runs rampantly down the hills of Blackwater State Park in West Virginia. After a seemingly endless, harsh Winter, there was no shortage of water to fill the mountain rivers and streams in the area.

This image was my ArtPrize 2014 entry. The entry was presented as a 24" x 36" Gallery Wrapped custom made canvas.

Photo By: Bob Brown